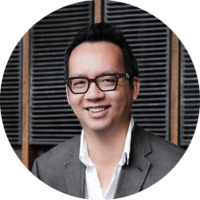 Jonathan Goh

Director, m3architecture
I had the pleasure of working with Christian Duell at Whitelight for a communications workshop at
m3architecture. To plan the workshop, he asked insightful questions and listened carefully to our
responses. He used our feedback to tailor the workshop, breaking up complex issues into
manageable chunks. The result was a workshop that was both engaging and productive. And we had
a lot of fun. His post-workshop summary provided valuable insights. I recommend Christian for your
workshop and would gladly work with him again.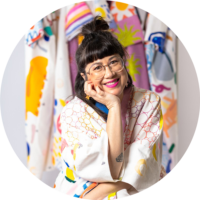 Sue-Ching Lascelles

Artist, Designer and Maker
Thank you Christian for an exciting session finding my vision, purpose and mission. The session itself isn't a huge commitment of time and budget, but the outcome is so valuable. It really helped to clarify why I'm driven to do what I do and unite all of my ideas into a cohesive thread. Christian really took the time to understand my business and provided me with three practical and excellent statements at the end of the session that would have otherwise taken me weeks to write. I'm so grateful to have had the opportunity to work with Christian, he was very engaging throughout the whole process.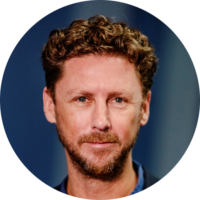 Pete Lomas

Founder, Balance Health & Not Just a Patch
I have been working on building a diabetes technology business for a good 6 months or so. We had been making good progress on a number of fronts working towards the minimum viable product. I had spent countless hours Googling "vision, mission, purpose" to try to distill down what we were doing and why we were doing it. Nothing was sticking but I knew that I had to nail this in order for the progress to be meaningful with the development of the business.
I have known Christian for a while and I know of the high quality work that White Light Education delivers. I spoke to him about our needs and we set up a session to help extract the vision mission purpose. To put it simply, we (he) nailed it! Christian's approach is very natural and was just what we needed to extract these important elements of the work that we were doing. Getting this right makes such a difference. It is a core pillar that now allows us to always refer back and remind ourselves what we are doing and why we are doing it. I would highly recommend Whitelight to any founders needing support with nailing these important aspects of a business.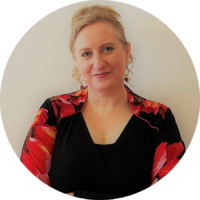 Robyn Ellard

Executive Manager Public Participation, Yarra Plenty Regional Library
White light Education has worked with Yarra Plenty Regional Libraries in Melbourne, Victoria since 2021 to create and embed a culture of co-design. Focusing on a co-design culture has meant that we can collaborate with our communities to understand how libraries can work and partner to actively improve people's lives. This strategy also supports our member councils' place-based approaches and the Victorian State Government's focus on community consultation. With Christian's support we've built an excited and high performing team of co-design champions and they have gone on to win large government grants to work with local communities, many of whom are disengaged with the library. Our staff and communities are seeing the difference a co-design approach makes. I would highly recommend White Light Education to any organisation or community looking to build a sustainable culture through co-design.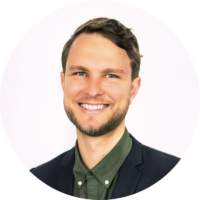 Kris Spann

Co-founder, Bin Bypass
We worked with White Light Education to capture a collaboration agreement between us, as founders of a bootstrap startup. The process was a dream, it took a potentially prickly situation and turned it into a mutual learning experience between us that resulted in solid foundations being set for future decision making and conflict avoidance. Appreciated the prior communication to set the scene and the space to share our perspectives with each other in a safe forum. Recommend it to any founders looking to take their partnership to the next level.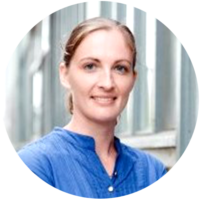 Jennifer Star OAM

Director, International, Asia Education Foundation
White Light Education has worked with the Asia Education Foundation (AEF) since 2021, leading the pivot of AEF's flagship BRIDGE Schools Partnership Program to an online format. In this time, White Light Education led the design and delivery of five programs connecting participants from Australia, India, nine Pacific Island nations, Indonesia and China. Christian's skillful facilitation replicated the power of in-person cross-cultural connections in an online context and as a result, AEF saw a dramatic increase in participation and engagement in the BRIDGE school partnership program.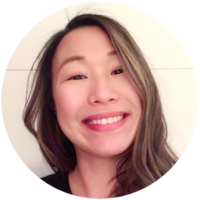 Karen Poh

Student Experience Manager (2019-2023), University of Melbourne
The Business Innovation Lab Program at the Faculty of Business and Economics was developed in partnership with White Light Education to connect students with industry to solve business challenges using design thinking. The program has gone from strength to strength since its launch in 2020, and has been tried and tested across a variety of formats be it online, hybrid or face-to-face. An experienced facilitator, Christian has engaged our students with respect and professionalism, and held space for students to ideate, innovate and develop solutions in a safe and nurturing environment. I would highly recommend Christian and White Light Education as trusted partners for any student learning experience.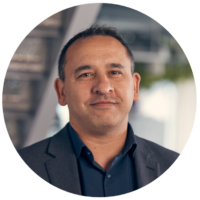 David Mazzotta

Team Leader, Community Infrastructure Planning (2019-2021), City of Whittlesea
Christian was integral to the progress of our project. Not only was he able to bring his skills in Architecture and experience in library design to the table, he in fact made the virtual table we sat around with our partners. Christian's tool kit was seemingly endless and he was able to adapt our work to whatever challenge we confronted as we transitioned our work online. I would have Christian on speed dial for all online projects if I could.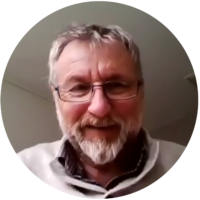 Jon Rawlings

Project Director, Community Infrastructure Strategy, City of Whittlesea
Christian at White Light Education was the perfect choice for our $40m project. We had to deal with significant complexity and multiple stakeholders as we pushed into new innovative models of service integration and design subsequent challenges. Christian has a mature, steady approach which all participants respected and responded well to. As a senior member of the project team I am less familiar with the latest online software and I found Christian to be not only incredibly competent in our online facilitated sessions but also patient and supportive of those involved, like me, who are somewhat less comfortable with the technology. White Light Education is the go to for online facilitation of complex service design scenarios. Highly recommended.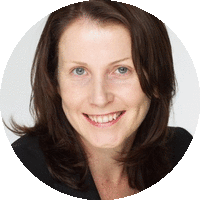 Professor Helen Partridge

Pro Vice-Chancellor, Education & Pro Vice-Chancellor, Scholarly Information and Learning Services (2014-2020), University of Southern Queensland
Christian Duell worked with the Scholarly Information and Learning Services (SILS) team at the University of Southern Queensland in 2017 to develop a new service model. Christian's energy, insights and amazing facilitation skills have taken the SILS team on an important organisational learning journey which has made a lasting difference to the way we do business. Through his help we were able to challenge and expand our thinking and ways of doing. In addition, and perhaps most importantly, Christian helped SILS to develop a stronger sense of team, and of shared vision and value.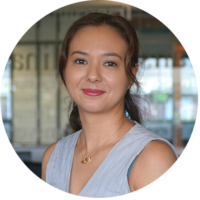 Aleesha Ware

Senior Partnerships Officer (2019-2022), Study Queensland, Trade & Investment Queensland.
I sought Christian from White Light Education to develop professional development opportunities for the Queensland International Student Advisory Panel (QISAP) 2019. These included utilising his skills in design thinking and public speaking to coach them to develop their public speaking skills, and designing and running a state-wide event. Myself, as well as all the QISAP students, couldn't say enough positive things about Christian's guidance and coaching. I look forward to continue to work with him in future to coach myself, as well as the students involved in QISAP.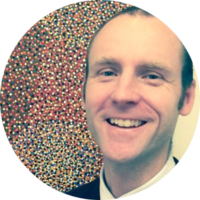 Mark Noonan

Community Infrastructure Partnership Broker, City of Whittlesea (2017-2021)
Masters in online workshop design and facilitation are but one of their skillsets. What I really love is their co-production and coaching approach to service design consultancy. With a kit bag bulging with methods and techniques they will be with you all the way rather than pushing the client away and simply delivering you something you could have done yourself. Brave, innovative, great listeners and always value adding. The perfect package for these times.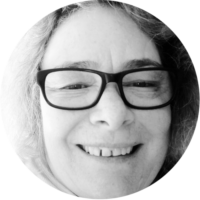 Christine Thirkell

Peer Education Support Person, Council for Homeless Persons
I want to take this opportunity to express just how wonderful the workshop has flowed. From my initial reaction of "I don't know how this is going to work out?", through to working with your processes and really getting to understand the "nitty gritty" details from all the members of my team and stakeholders, I realised that we are all trying to accomplish the same things and that the various inputs from each individual brings a unique perspective to the co-design process.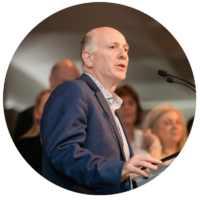 Anthony Raitman

Area Executive Director, Outer East (2016-2021), Department of Education & Training, Victoria
White Light Education facilitated a series of co-design sprints for the Department of Education and Training which were hugely successful. Christian from Whitelight was able to understand the group and align the course design process to achieve our objectives. We then co-designed a showcase event where prototypes were presented to a large audience. The momentum that has developed since the showcase is exciting and motivating. Thanks Christian for your guidance, wisdom and support. Looking forward to working with you again.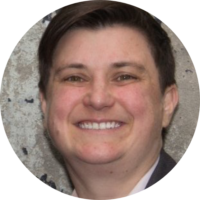 Angela Elson

Manager of Engagement and Design (2015-2017), Department of Health and Human Services, Victoria
I have worked with Christian in his capacity as a facilitator and an educator. Whitelight's co-design programs are second to none - Christian imparts his wisdom in a deeply experiential and personal way - making them both impactful and practical. Christian's commitment to empowerment for people of all ages and all capabilities in learning how to creatively seek opportunities in their environment and to bring about change that benefits many is something that is truly unique. I cannot recommend White Light Education enough.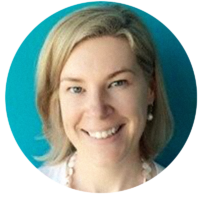 Sally Douvis

Director of People and Culture (2017-2019), UNICEF Australia
White Light Education partnered with our organisation for 6 months including 4 employee workshops, 2 employee surveys and a final presentation to our Executive Management Team. During this time, Christian was consistently in touch, kept to his schedule times, remained agile and adapted his communication and presentation style to each audience. It felt like he was part of our organisation from start to end. Employees were delighted with the workshop sessions and the outcome of our 6 Employee Values.
I would not hesitate to recommend Whitelight to any organisation, especially when a project places high value on employee interaction and fun, collaborative, professional learning along the way!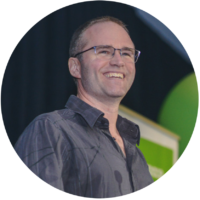 Ian MacLean

Manager, National Education and Training (2013-2021), headspace
Christian from White Light Education helped headspace to run an amazing conference for our National Workforce. He guided our working group through a co-design process to create the conference as a transformational experience for participants. He helped us build an optimistic, high performing and high affirming culture in our working group that helped us to work together to develop and deliver the event. He worked closely with members of our youth reference group, coaching and supporting them to host the conference and share their stories of mental health challenges and recovery. And he designed and ran a series of hack sessions throughout the conference in which diverse groups from our network gathered to generate ideas to address shared challenges.
Christian received amazing feedback from our working group and from the youth hosts. I would recommend him for any challenge involving bringing people together to reach shared understanding and insight about the way forward.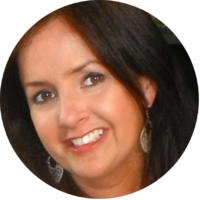 Rebecca Bey

General Manager, Marketing and Digital (2018), Leadership Victoria and Head of Marketing, Engagement & Digital (2015 - 2018), Alcohol & Drug Foundation
What sets Christian apart is his mindful presence and flexibility in terms of tools and process. This allows him to craft the appropriate experience with strong outcomes for all. He is like a design 'counselor' for business and organisations - with more than a bit of fun thrown in. He is always considered and thoughtful whilst working with diverse teams as he seeks to diagnose challenges and design/develop potential innovations and high impact initiatives. I have no hesitation in highly recommending his services and White Light Education- he is a great human!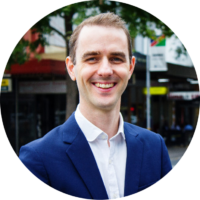 Jeremiah Byrnes

Director of Graduate Student Experience (2015-2019), Monash University
White Light Education delivers high quality training in the application of design thinking for social good. Our PhD students have found the workshops engaging and useful as they seek to use their expertise to tackle difficult and important issues.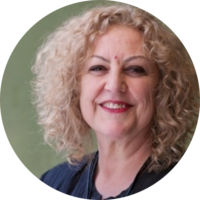 Janette Wright

CEO and State Librarian (2012-2015), State Library of Queensland.
Christian is an inspiring designer - a leader in design thinking who took the Asia Pacific Design Library at the State Library of Queensland into a broader dimension. He introduced design thinking to the library and its clients but also expanded our network to include school teachers and led design thinking workshops for secondary school teachers to bring design thinking into the curriculum in Queensland schools. He is a delight to work with, sharing his own ideas and connections and inspiring others.